IE File Cannot Be Downloaded Message
Description:
If you get a "File could not be downloaded" when downloading an applet in IE, there are a couple steps you can do to fix.
To Resolve:
"Reset" the Internet settings via Internet Properties. Run => inetcpl.cpl => "Advanced" Tab => "Reset" => Make sure to leave the "Delete Personal Settings" unchecked. This should be one of the first steps for most IE issues. Firefox and Chrome have similar functions.

If this doesn't work, create a new Windows profile and try to download the file from there. There is some cases where a corrupt profile may be the reason for this error.

In IE go to Internet Options => Security tab- Trusted Sites => Add whichever site you are on. This is common on Windows 8 machines and cannot be fixed by resetting IE.

In IE go to Security tab => Internet => Custom Level => Download => File Download and see if it is set to "disabled". I've seen this a couple times.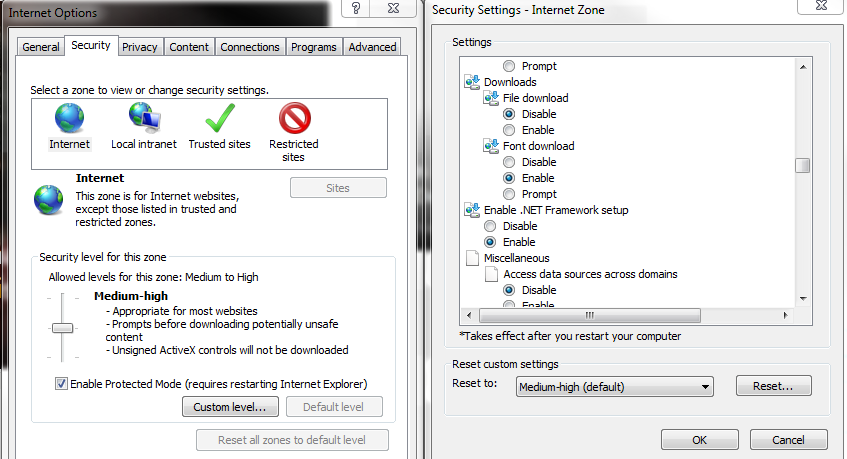 Most often, this is a sign of an infection. See "General Troubleshooting" in the virus section to remove the virus.