MS Office: Installation Issues
Description:
Some people have issues installing MS Office getting random errors with the installer. When this happens, try these steps.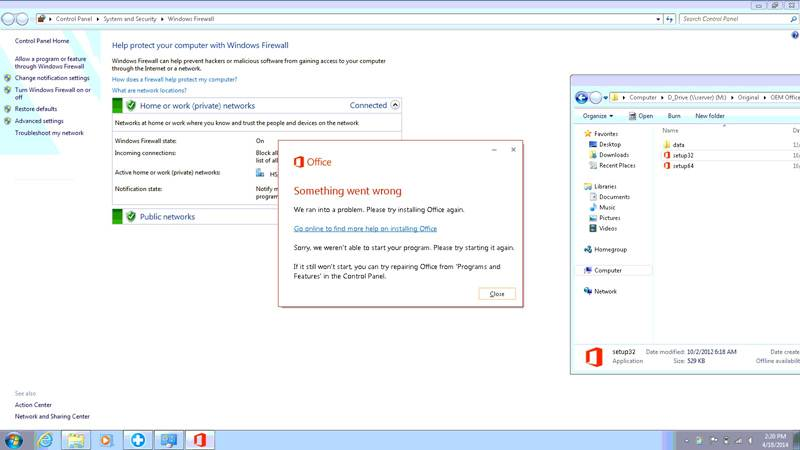 To Resolve:
Turn off Windows Firewall and reboot the computer.

After installation, if you are having issues getting it registered, try restarting the DNS Client service using services.msc.

Try these steps: Run => regedit => navigate to, export, and delete:

HKEY_LOCAL_MACHINE\Software\Microsoft\Office\15.0
HKEY_CURRENT_USER\Software\Microsoft\Office\15.0

Sign in to your MS account page and click on the "Install" button to reinstall MS Office. Alternatively, you can use the disc that came with MS Office when you purchased it if applicable.